Stay overnight in a chalet on the Hochkönig
Time out in a Highking Chalet
Surrounded by the Alps, in an exclusive secluded location, you can enjoy every conceivable comfort in one of our Highking Chalets. Well-appointed, spacious living rooms and bedrooms. Each chalet has a private wellness and relaxation area - to ensure that your stay is an exquisite and unique experience.
Live like royalty in the heights
Two categories, one common denominator: Wellness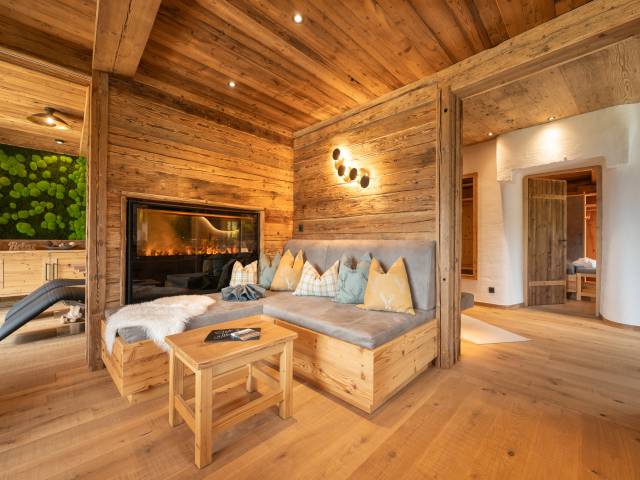 "HOAMAT" HIGHKING CHALET
Enjoy time out in our cosy Hoamat Mountain Chalet with wellness in your room and the outdoor area. Recover from the stresses of everyday life, go on an exciting day of excursions, or simply relax by the fireplace. Whether it's a holiday or just a short break to recharge your batteries - this is the perfect place to get away from it all.
"Ursprung" HIGHKING CHALET
Our new showcase with infinity pool. The perfect spot to relax and regenerate after a day in the mountains. The chalet has been designed with plenty of attention to detail. The warm, natural interior design creates a cosy and relaxed ambiance. Perfect for a romantic couples break.